Bringing the best of Synergy to you!
You are invited to join us and hear how Citrix can help you take the next steps towards building your secure digital workspace.
We will share the vision, key insights, and technology updates from Synergy '17 that will show you how to realize the full benefits of cloud while avoiding complexity and security challenges. IT and users co-create a software-defined perimeter that protects the business, data, and infrastructure. Digital workspaces secure and integrate technologies, platforms, devices, and clouds, ensuring that organizations can operationalize the future of work and drive business forward.
To register, provide your details HERE!
Program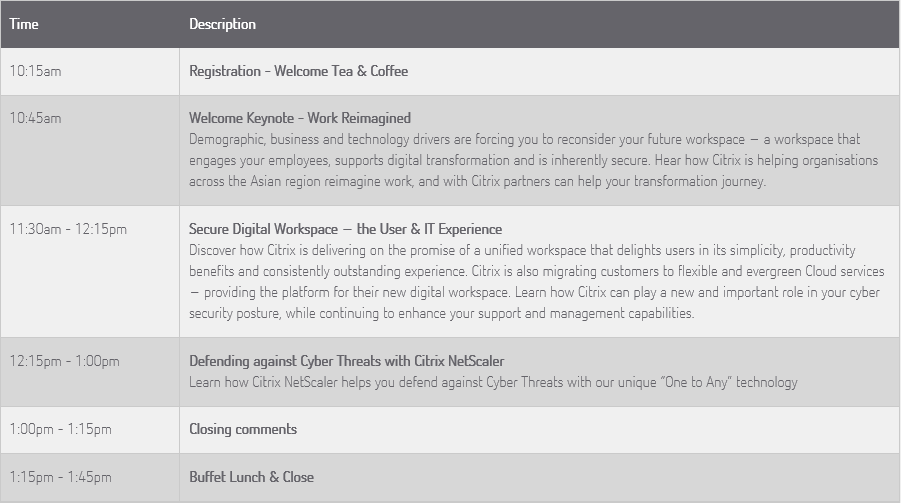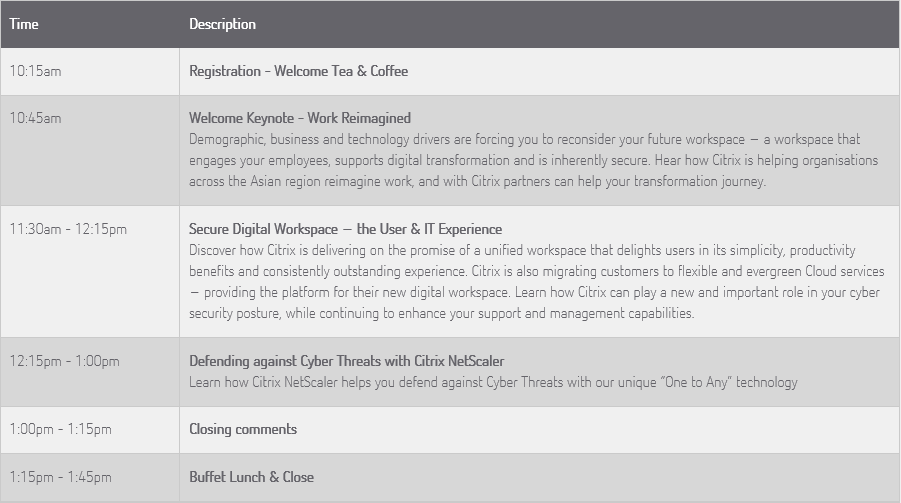 Venue


To register, provide your details HERE!
About HPE Synergy
HPE Synergy is a composable infrastructure solution that enables organizations to create an agile and flexible IT environment. It allows businesses to compose and re-compose compute, storage, and networking resources as needed to meet the dynamic requirements of their workloads.
With HPE Synergy, organizations can achieve increased agility, faster application delivery, and better resource utilization. It features a single management interface that provides a unified view of all infrastructure resources, simplifying management and reducing operational costs.