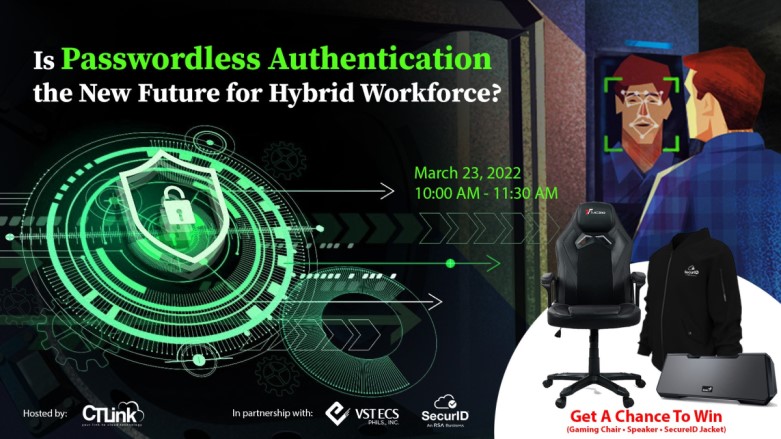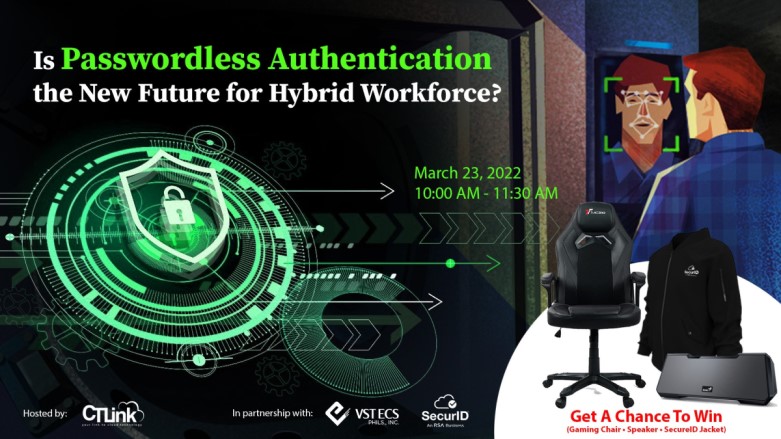 Passwords were once the forefront of security and user verification for a company's users base. However, with the recent boom in remote work and advances in technology, they have become a top target for threat actors to exploit. With phising and targeted malware against end users, more and more data breaches are being caused by weak or stolen passwords.
Join us this coming March 23 from 10:00AM to 11:30AM as our friends from RSA give us a in-depth look into why passwords were relevant then and why they aren't today and how shifting to passwordless authentication can drastically improve your business' security posture. Get a chance to win Raffle prizes such as a gaming chair and bluetooth speakers at the end of our webinar!
The Webinar will be a fire side chat where we will have CT Link and SecurID's Regional Director in Asia Pacific and Japan, Gavin Lowth discussing the cyber security trends for 2022 and the effectiveness of passwords in today's business environment.
Contact us at rcruz@wwwctlink.azurewebsites.net to find out more on how you and your company can register for this event today!