HPE Synergy, the most modern blade infrastructure, lets you to automate operations, instantly deploy and redeploy infrastructure, develop apps and services faster, and run any workload within a hybrid cloud environment.

Start your HPE Synergy transition by discovering eye-opening business value metrics from IDC. Below is a short video showing how you can make your transition as easy as possible: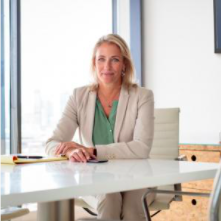 Defer over 90% of IT costs until 2021
Our 2020 Payment Relief Program lets you navigate temporary cash flow challenges when acquiring IT.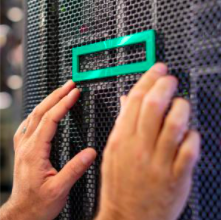 223% ROI ​–​ 35% lower cost of operations
This IDC infographic presents a series of quantified IT and operational outcomes reported during interviews with HPE Synergy customers.
To learn more about HPE Synergy, please fill out the form below and we will get back to you as soon as we can!
About HPE Synergy
HPE Synergy is a composable infrastructure solution that allows organizations to rapidly create and deploy IT resources in a flexible and efficient manner. The solution is designed to eliminate the silos of traditional data center infrastructure by allowing for the sharing and pooling of resources across multiple workloads and applications.
At the heart of HPE Synergy is the Composer software-defined intelligence engine. Composer enables IT administrators to quickly create and provision logical resources from physical infrastructure components such as compute, storage, and fabric resources. These resources can be rapidly composed and recomposed based on the needs of specific workloads or applications, allowing for the creation of dynamic and highly adaptable infrastructure.
The hardware components of HPE Synergy are based on a modular design that allows for easy expansion and scaling of resources. The compute modules are based on the latest Intel Xeon processors, while the storage modules can support a range of technologies such as SAS, SATA, and NVMe. The fabric modules provide high-speed connectivity between compute and storage resources, and support a variety of networking protocols such as Ethernet, Fibre Channel, and InfiniBand.
One of the key benefits of HPE Synergy is its ability to support a wide range of workloads and applications, including virtualized workloads, containerized workloads, and bare-metal applications. This flexibility is enabled by the integration of a variety of software technologies such as VMware vSphere, Red Hat OpenShift, and Docker.
HPE Synergy also provides a range of management tools that allow IT administrators to monitor and control infrastructure resources, automate routine tasks, and optimize resource utilization. These tools include HPE OneView, which provides a unified management interface for all HPE Synergy components, and HPE Intelligent System Tuning, which optimizes server performance based on workload characteristics.