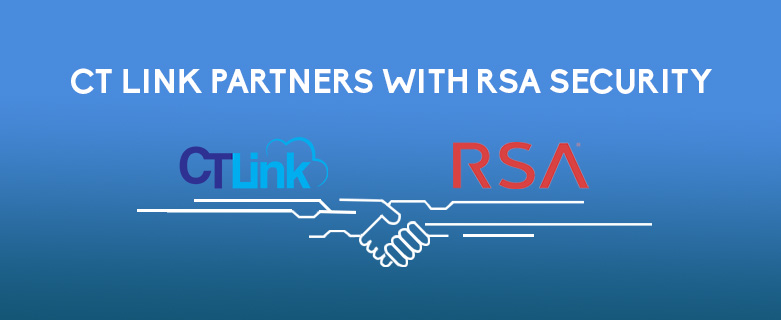 The new year has finally arrived, and we are starting our year by introducing a new solution to help your mobile workforce securely access your corporate data remotely. We are happy to announce that CT Link Systems, Inc. has partnered with RSA Security to better our security portfolio to address the growing concern of identity assurance and to complement our remote access and workspace solutions.
RSA alleviates this problem through its wide variety of security solutions such as SIEM (Netwitness) and multifactor authentication (SecurID). With over 30 years of experience, RSA has continually grown and adapted its technology to improve its user experience while maintaining a high level of security. It also has a wide selection of authentication methods that organizations can choose from to authenticate their users.
If you are interested in learning more about the RSA Security portfolio, please visit our RSA product page to see what it has to offer for your business. You may also contact us directly via the form below and we will contact you shortly!