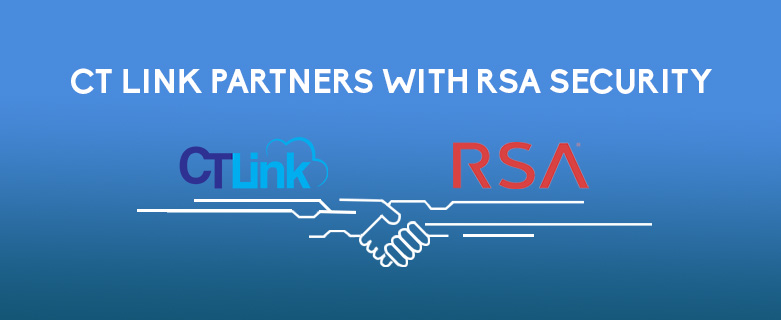 The new year has finally arrived, and we are starting our year by introducing a new solution to help your mobile workforce securely access your corporate data remotely. We are happy to announce that CT Link Systems, Inc. has partnered with RSA Security to better our security portfolio to address the growing concern of identity assurance and to complement our remote access and workspace solutions.
RSA alleviates this problem through its wide variety of security solutions such as SIEM (Netwitness) and multifactor authentication (SecurID).  With over 30 years of experience, RSA has continually grown and adapted its technology to improve its user experience while maintaining a high level of security. It also has a wide selection of authentication methods that organizations can choose from to authenticate their users.
About RSA
RSA Security is a leading provider of cybersecurity solutions for businesses and organizations worldwide. The company offers a range of products and services designed to help customers manage and mitigate risks related to information security.
One of RSA Security's core offerings is its SecurID platform, which provides two-factor authentication solutions to help protect against unauthorized access to corporate networks and applications. The company also offers a variety of other security solutions, including identity and access management tools, threat detection and response services, and encryption solutions.
RSA Security was founded in 1982 and is headquartered in Bedford, Massachusetts. The company has a global presence, with offices and operations in North America, Europe, Asia, and the Middle East.
In addition to its commercial offerings, RSA Security is also a leading provider of security standards and guidelines. The company has been involved in the development of numerous industry standards, including the Secure Sockets Layer (SSL) protocol, the Public Key Infrastructure (PKI) standard, and the Security Assertion Markup Language (SAML) standard.
If you are interested in learning more about the RSA Security portfolio, please visit our RSA product page to see what it has to offer for your business. You may also contact us directly via the form below and we will contact you shortly!