Trend Micro Philippines recently held its annual partner appreciation night on February 21, 2023, and for the first time since the pandemic began, it was celebrated in-person at Revel at the Palace in Taguig. The event was held from 5PM – 9PM and was the first partner celebration done in-person since the lockdown happened back in 2020.
During the event, Trend Micro recognized and awarded its partners for their exceptional performance in 2022. CT Link brough home two awards significant awards that night: the Endpoint and Email Security Champion for 2022 and the Partner of the year for 2022. This is the second year in a row that CT Link has won the Partner of the year award, as we were also awarded the same award virtually in 2021.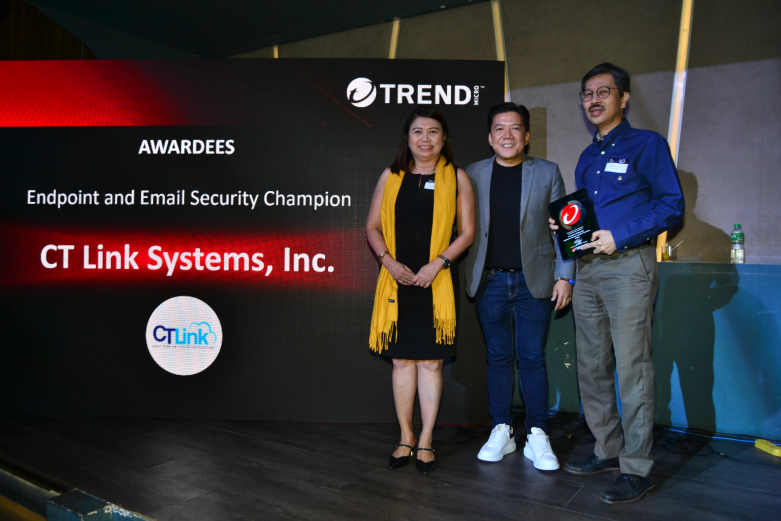 Endpoint and Email Security Champion
Awarded to the partner who generated the most sales for Trend Micro's endpoint security suites.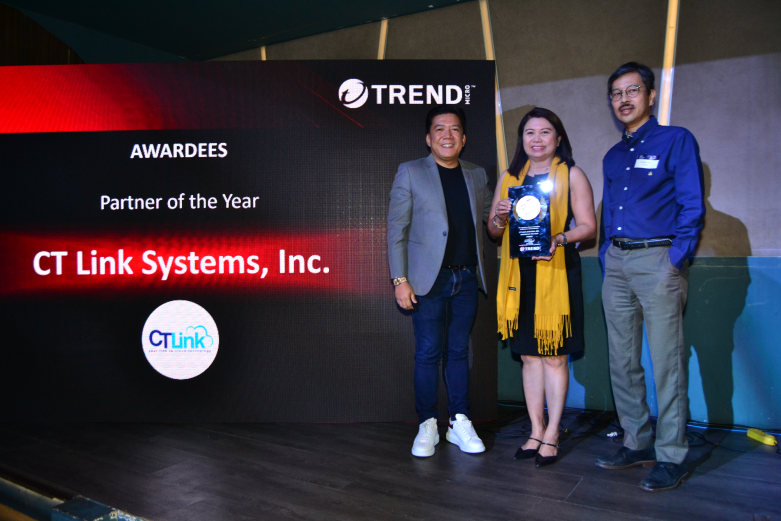 Partner of the Year
Awarded to the partner who generated the most overall sales across Trend Micro's security solutions.
The celebration was a testament to the resilience and perseverance of the partners amidst the pandemic. It was an opportunity for Trend Micro to express their gratitude to their partners for their unwavering support and dedication in providing the best cybersecurity solutions to their clients.
Thank you Trend Micro for the wonderful evening and we hope to continue our valuable relationship throughout the year of 2023 and the future as well!
About Trend Micro
Trend Micro is a global leader in cybersecurity solutions, dedicated to making the world safer for exchanging digital information. Founded in 1988, Trend Micro has grown to become a trusted provider of cutting-edge security solutions for businesses and consumers alike.
Trend Micro's comprehensive range of cybersecurity solutions includes endpoint security, network security, cloud security, and security management services. These solutions are designed to protect against a wide range of threats, including malware, ransomware, phishing attacks, and other forms of cybercrime.
One of Trend Micro's core strengths is its ability to stay ahead of emerging threats. The company employs a team of experts who constantly monitor the latest cyber threats and develop innovative solutions to counter them. Trend Micro's solutions are designed to provide proactive, real-time protection against both known and unknown threats.
Trend Micro's commitment to cybersecurity extends beyond its products and services. The company is also dedicated to raising awareness about the importance of online safety and promoting best practices for cybersecurity. Trend Micro regularly publishes research and insights on the latest cybersecurity trends and hosts events to help educate businesses and individuals about the importance of cybersecurity.