Data has always been the key factor in ensuring that business operations are always running. Once the data is lost however, it may cost you even more than just the lost of that day's business operations. As per the Aberdeen Group, a business that experiences downtime loses on average about $164,000 per hour of downtime.
One thing to note as well is that data loss is not only caused due to natural disasters. About 10% of downtime is caused by natural disasters and almost 50% and 45% of downtime can be attributed to network outages and human error respectively. Although when looked solely at downtime by data volume, the main culprit would be human error with a whopping 58%.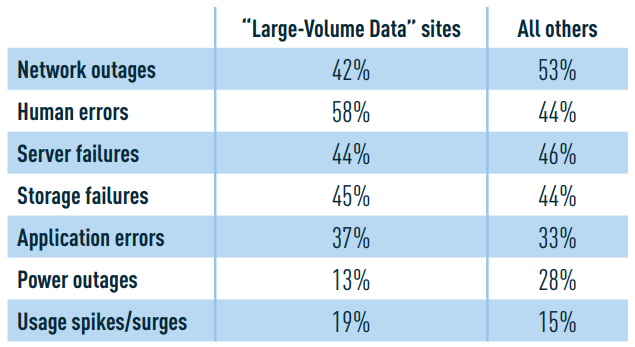 This is where a Data protection solution can help your business. Creating a frequent backup of our data is on of the simple ways of making sure that your data is protected from unexpected data loss. However, there are many other considerations that you must make if you really want to ensure that your data is being protected while still being able to resume business in a quick and timely manner.
Data backup vs business continuity: what's the difference?
You must have heard the term Business Continuity, so what's the main difference between it and data backup? Data Backup answers the questions, is my data safe? And will you be able to restore it in case of a failure or loss. Business Continuity on the other hand, answers higher-level questions like, how quickly can I get my business up and running again in case of system failure.
Data backup is a good first step if you currently have no data protection strategies in place for your business. However, business continuity must be a step that must be put in place to ensure that your business is not disrupted by data loss or worse, stalled for a long period of time due to a natural disaster. Imagine a situation where you server malfunctions and become unusable.
If you only have a file-level backup, then it would be close to impossible to immediately have your system up and running. You would have to wait for the replacement server, re-install the system and then reconfigure it back to your settings and preferences. This process could take days, something that your business may not be able to afford.

When talking about business continuity, we think in terms of Recovery Time Objective (RTO), and Recovery Point Objective (RPO). RTO: The Recovery Time Objective is the duration of time within which a business must be restored after a disruption to avoid unacceptable consequences. RPO: The Recovery Point Objective is the maximum tolerable period of time in which data might be lost due to a disaster. By calculating your desired RTO, you have determined the maximum time that you can be without your data before your business is at risk.
---
To learn more about Data Backup and Business Continuity, you may visit our page here or you may contact us at 893-9515 and we will do our best to answer your inquiries!