Our ever-changing marketplace has been forcing organizations to adapt constantly to ensure that they stay competitive, this is more prevalent in an organizations IT.  This has brought them to the public cloud to try and increase their business agility while at the same time lowering their costs, but due to data governance, risk mitigation and cost, many organizations found they are still in need of their private cloud, meaning they need multiple clouds to ensure business operations are being efficient.
Hybrid cloud, a multi-cloud operational model, is the next phase of IT evolution which organizations are evaluating as their solution to help them solve challenges of integrating multiple clouds.  VMware's vSAN offers organizations the logical next step to their hybrid cloud journey, below are some of the key benefits (info-graphics) when using vSAN in your organization:
It is natively integrated
vSphere integrated HCI simplifies architecture, enhances security and maximizes performance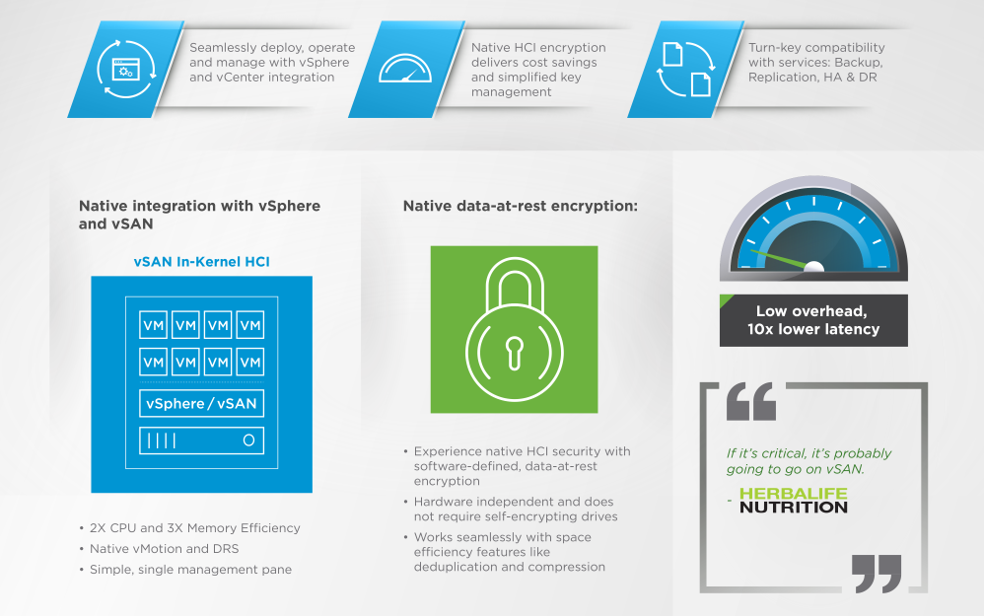 It has a lower CAPEX cost
Experience the benefits of HCI with the lowest dollar per IOPS
It is operationally simpler
Roll out infrastructure and applications with ease and limited training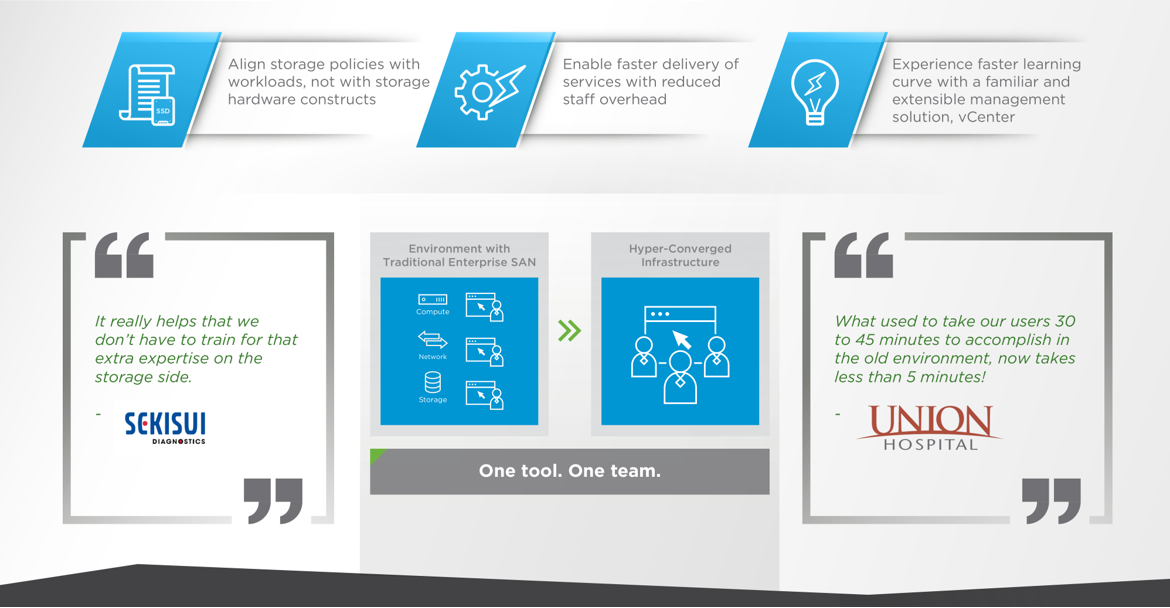 It is SDDC and Cloud Ready
Futureproof HCI with the widest deployment options – even public cloud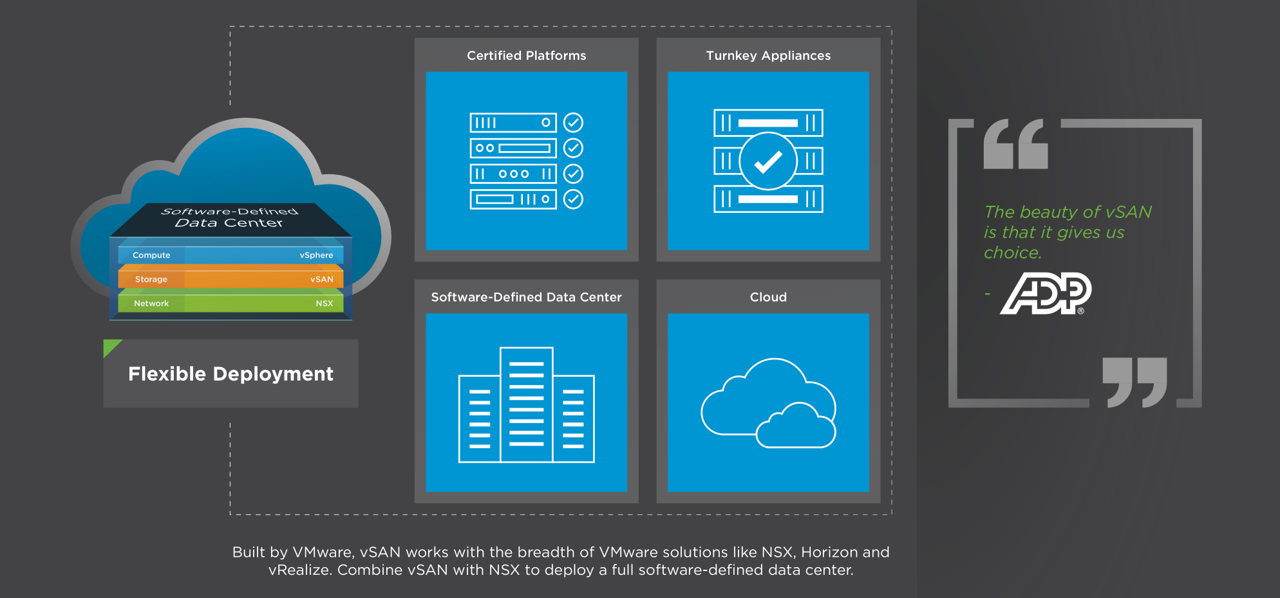 About VMware
VMware is a leading provider of virtualization software and cloud computing infrastructure. It was founded in 1998 and has since become a key player in the IT industry, offering a wide range of products and solutions to organizations of all sizes.
At its core, VMware's technology enables the creation of virtualized environments, which allows multiple operating systems and applications to run on a single physical machine. This not only reduces hardware costs, but also provides greater flexibility, scalability, and availability for IT infrastructure.
VMware's product portfolio includes software for virtualizing servers, desktops, and applications, as well as software-defined networking, storage, and security solutions. In addition, VMware offers a cloud management platform that enables customers to manage and operate their hybrid and multi-cloud environments.
---
To learn more about vSAN, you may refer to our product page here or you can contact us directly at 893-9515 and we be happy to help answer any questions you may have on vSAN!